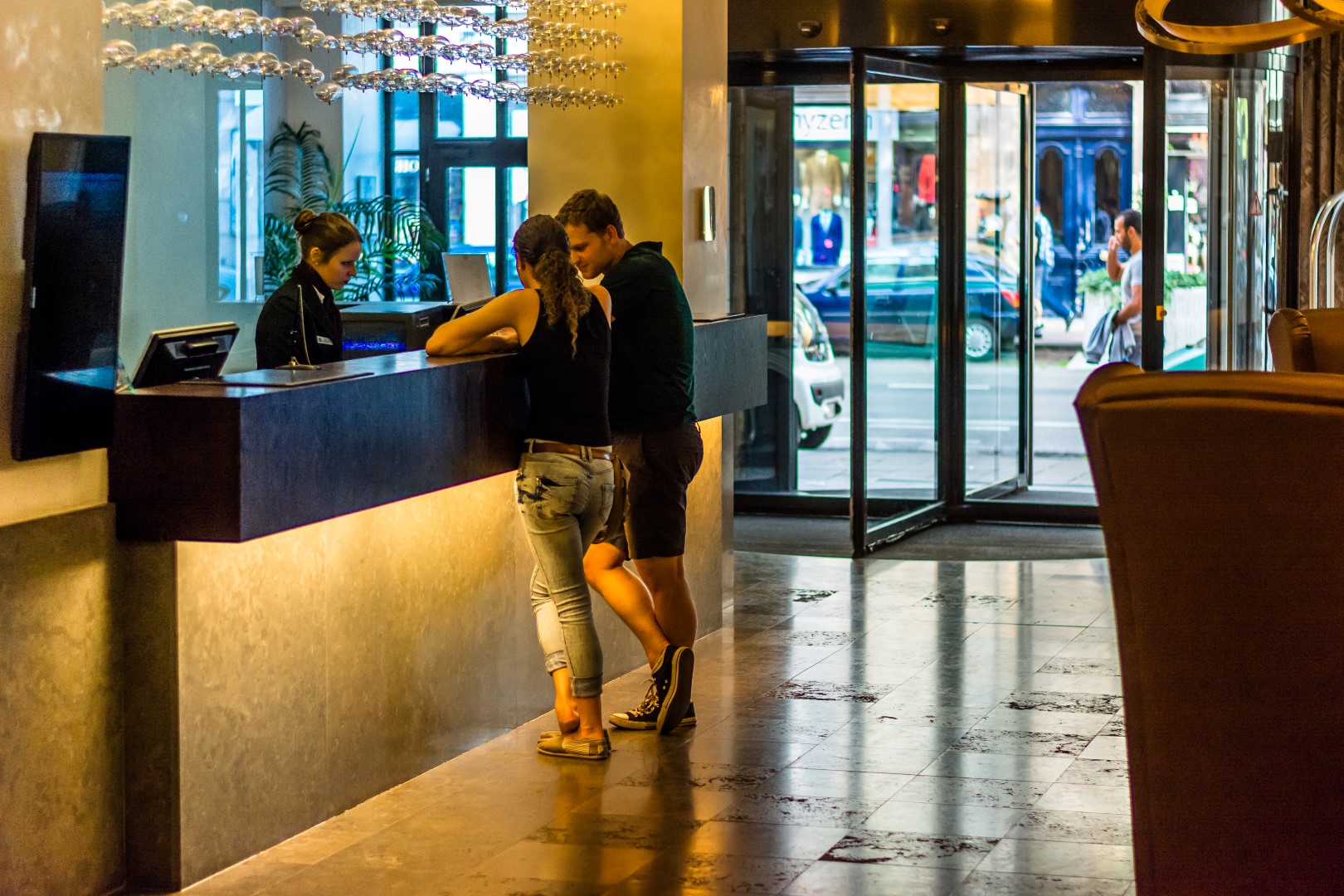 Hotel Services
DISCOVER OUR SERVICES TO ENJOY YOUR STAY FULLY
Brasserie

M

eat

M

e --> see dedicated tab for details
Fitness center
Public Parking available within proximity to the hotel
Attention: renovation works/reconstruction of the Boulevard Adolphe Max and its side streets (08.02.2023-01.01.2024)
Taxi reservations
Credit Cards accepted (Visa - Eurocard - Diners - Amex - Maestro)
Upon check-in, a guarantee (credit card or 50€ cash deposit) will be requested for any extras.
€500 banknotes are no longer accepted
Baby cot (10€ /night) and baby chair available on request
Extra bed (20€/night) available on request in Harmony Rooms
Pets not allowed
Breakfast hours (23€ at property)
Monday to Friday: 6.30am to 10am
Weekends and (bank) holidays: 7.30am to 10.30am
In-room Breakfast service on request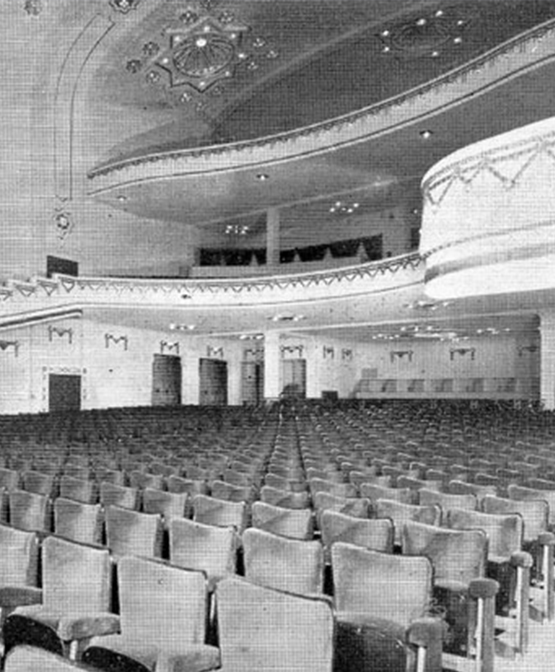 A bit of history ...
THE ORIGIN OF THE MARIVAUX
In 1924 the Théâtre Marivaux opened as one of the most beautiful theatres of its time in Brussels, which offered a large hall with 1500 seats in an Art Deco style on both the floor and two balconies.
The construction coincided with the development of screening rooms, which was at that time seen as an innovative attraction.
It is the company PATHE that managed this place with PATHE PALACE, a bit further on the Boulevard Anspach.
From 1941 to 1943, the Marivaux came under German control and was used as a Soldatenkino (soldiers cinema) by the occupying army.
In 1967 the Théâtre Marivaux became the Marivaux Cinema and the original space was divided into two smaller rooms on more profitable locations.
As from 1972, a succession of rooms were set up, which are now used for meeting and conference rooms by the Hotel Marivaux.
In 1991, the arrival of KINEPOLIS forced the withdrawal of the company Pathe from the Belgian market. A few years later, the property was renovated into a hotel, taking advantage of the premises' location and construction.
The former rooms are now used for events at the Hotel Marivaux, making it a unique and perfect place for your meetings and conferences.
Our strengths
The strong points of the hotel Marivaux
The contemporary design and the warm atmosphere
The decoration by Antoine Pinto, a Belgian interior designer, who kept the spirit of the hotel: a former cinema and theatre.
The fully equipped meeting rooms
Screen, beamer, flipchart, sound system, free WIFI in our seminar rooms.
Translation booth and technical booth in our auditorium.
The Auditorium Alfred Hitchcock
A former cinema hall, which became a seminar and congress room. An amazing place for meetings with a giant screen, comfortable seats and perfect acoustic.
The Hall Marivaux
The prestigious and classified entrance hall of the former cinema Marivaux, with a surface of 381 m², can host your gala dinners, cocktails, product launches, company dinners, etc.
The Brasserie

M

eat

M

e
Culinary discoveries and get-togethers at the Brasserie Meat Me with an international fusion cuisine in a trendy and welcoming spot.
The fitness room
Inaugurated in 2013, the fitness room of the hotel Marivaux is equipped with Technogym cardio-training and bodybuilding machines.
The easy access ...
With its location in the heart of Brussels, the Marivaux is situated within walking distance of the Grand Place and only 200 m from the new pedestrian area.
… and the ideal location !
The hotel is located between the "Rogier" and "De Brouckère" metro stations, 10 minutes from the South (Midi) station – with the Eurostar and Thalys terminals - and 12 km from Brussels Airport.